Chairman Message
Leading technology in ground anchor
SAMWOO ANCHOR TECHNOLOGY
I would like to express the sincerest appreciation to our clients who have been supporting Samwoo.
Founded on October 22, 1993, Samwoo has been endeavoring to be the leader of ground anchor industry over the last 26 years. Through continuous R&D and advanced quality control, Samwoo is manufacturing anchor products of outstanding quality that satisfy our clients in achieving safe and economical methods.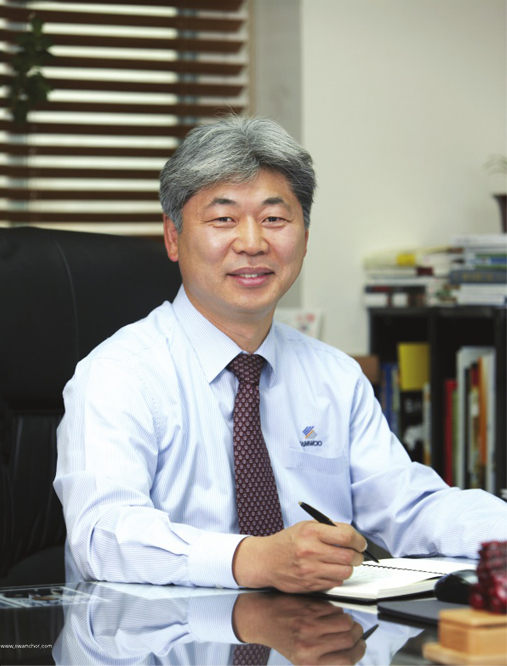 Chairman of SAMWOO Kim, Jeong-Ryeol
Dedicated efforts to be the best in the ground anchor field over the last 26 years, Samwoo is endeavoring to enable safe and economical methods.
Samwoo is the first company to obtain ISO 9001 certification in the field of ground
anchor design, production and additional services in Korea.
Samwoo is equipped with outstanding
R&D competencies and technological power. Acknowledged of the superb
management performance, business feasibility and possibility of development in the future with a number of certifications,
Samwoo has advanced as the representative company of ground anchor in Korea.
ISO 9001 Excellent R & D capability Possibility of future development
A Growing Company
SAMWOO GEOTECH
As the leader of anchor market in Korea, Samwoo will not find satisfaction in our current achievement, but endeavor to be reborn as the representative anchor company of the world. Samwoo is currently supplying anchor technology through branches, partners and joint stock companies in the world, such as in Southeast Asia, Europe, Middle East and the U.S.
Samwoo will satisfy all your needs for high quality and advanced technology.
Samwoo will always try to provide support to our clients. In the far-off future when anchors are needed to be installed on the moon, we have absolutely no doubt that those anchors will be manufactured by Samwoo.
Thank you.